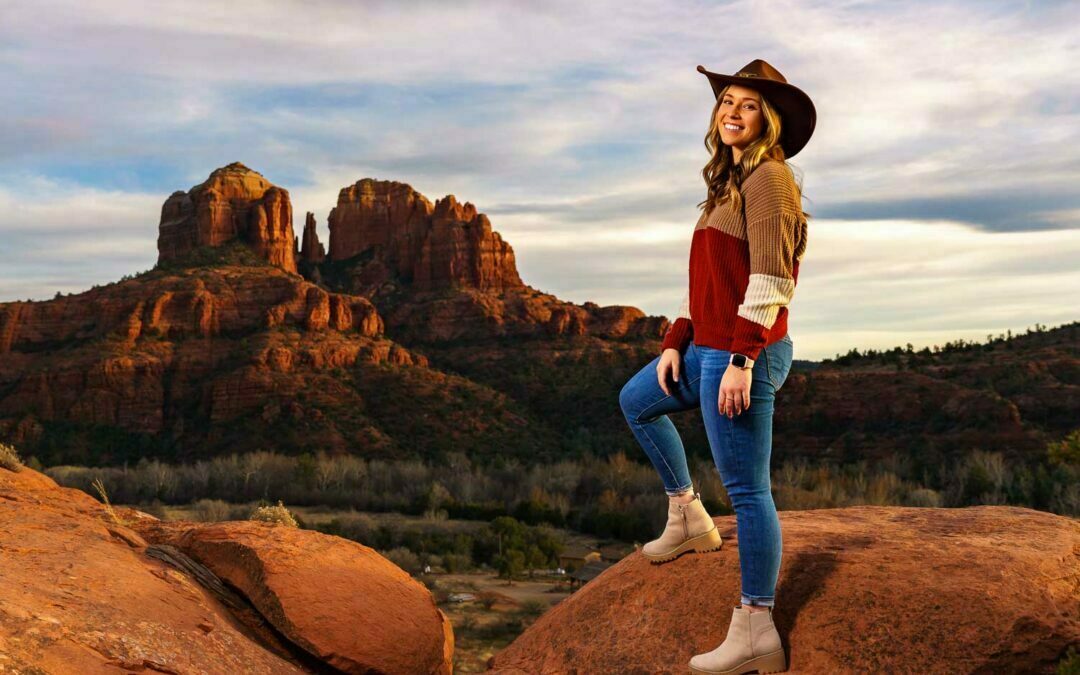 Wedding, Portrait, & Landscape Photography in Sedona & Beyond
Secret Slickrock – Best Views in Sedona, AZ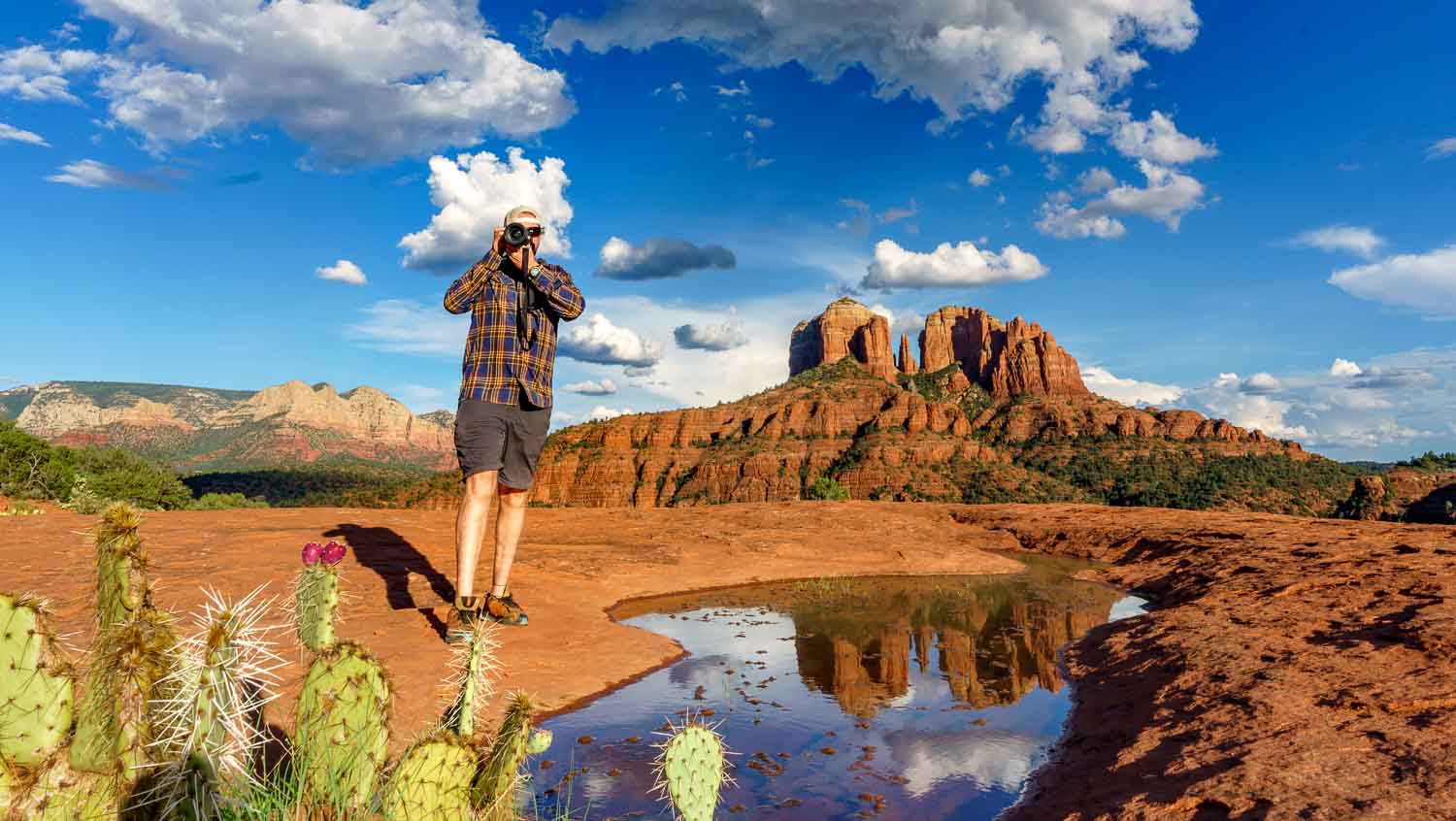 How to get the best photos in this area?
Capturing the best light and views
Sunrise and sunset are the best times to capture the beauty of this location. While the slickrock area is the most popular, and has plenty of room to spread out, some of the best views are at the parking area and on the trail to the popular vista. Use of off camera lighting and wider lenses showcases you in front of the dramatic Sedona backdrops.
Sunrise and Sunset times for Sedona, AZ
Hire a professional for a photo shoot
Professional photographers, like Zach Rohe Photography can help guide you through the process of scheduling a world class photo shoot and have the experience to capture you in a variety of conditions. The expense of hiring a professional is well worth it when you consider it can be a fun, insightful experience that guarantees fantastic photos to last a lifetime.
Contact Zach about a professional photo shoot
Purchase a print or wall art of the area
Zach Rohe and other photographers spend many hours coming to these areas in different conditions to capture these red rock formations at their peak. Some of these photos and many more are featured on my Landscape Photos for Sale page.
Is Secret Slickrock a good place to get married or elope?
It's a great place for both as long as your ceremony is small. A permit is needed for groups over 70 people but I suggest keeping groups even smaller and special care is taken to leave no trace in the National Forest. Regulations can be found here.
While there is a lot of space in this area, with spots for very intimate weddings and space for larger groups, it can get busy as this is a popular place for other groups as well. Be sure to be courteous and share our public lands and take care to leave no trace.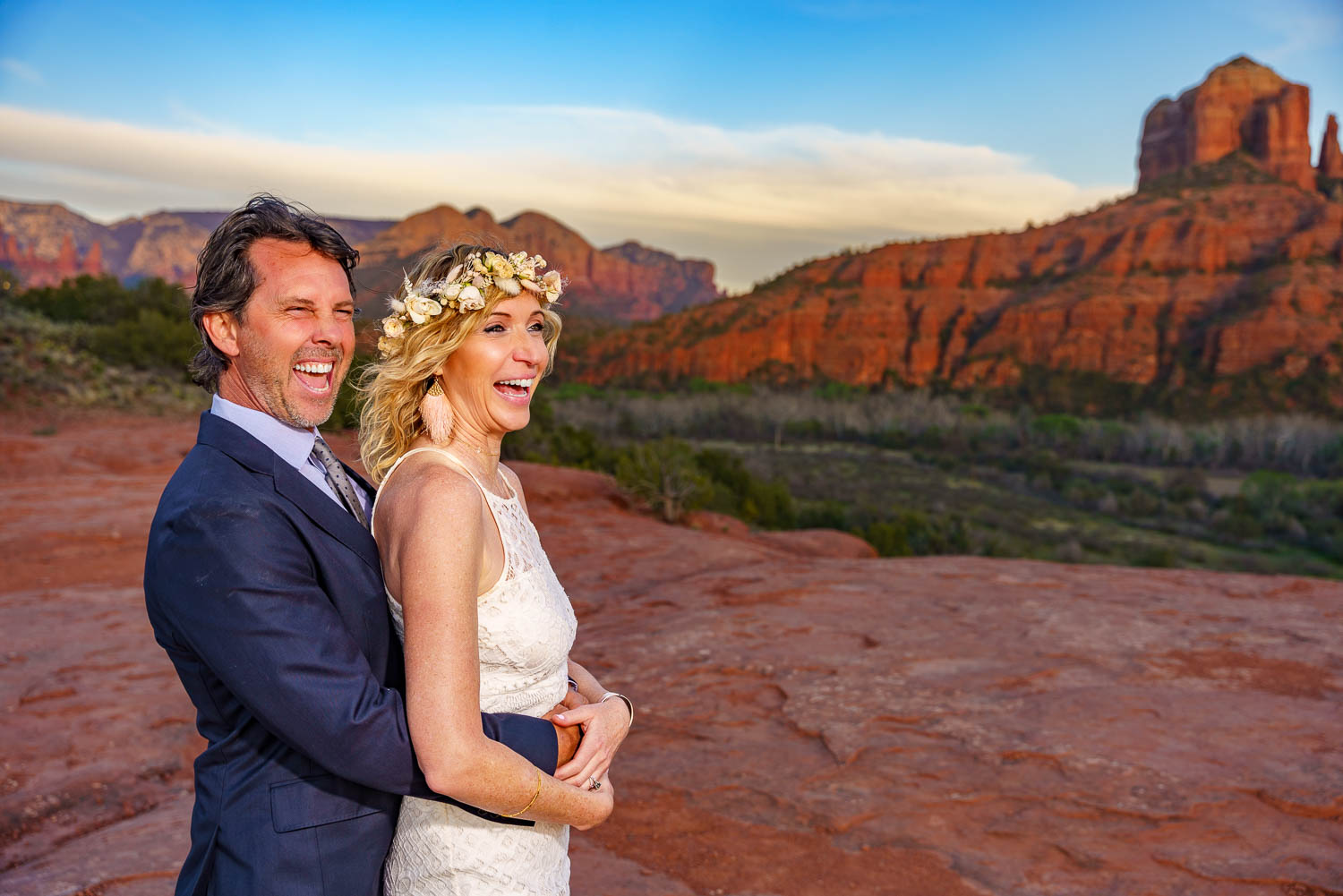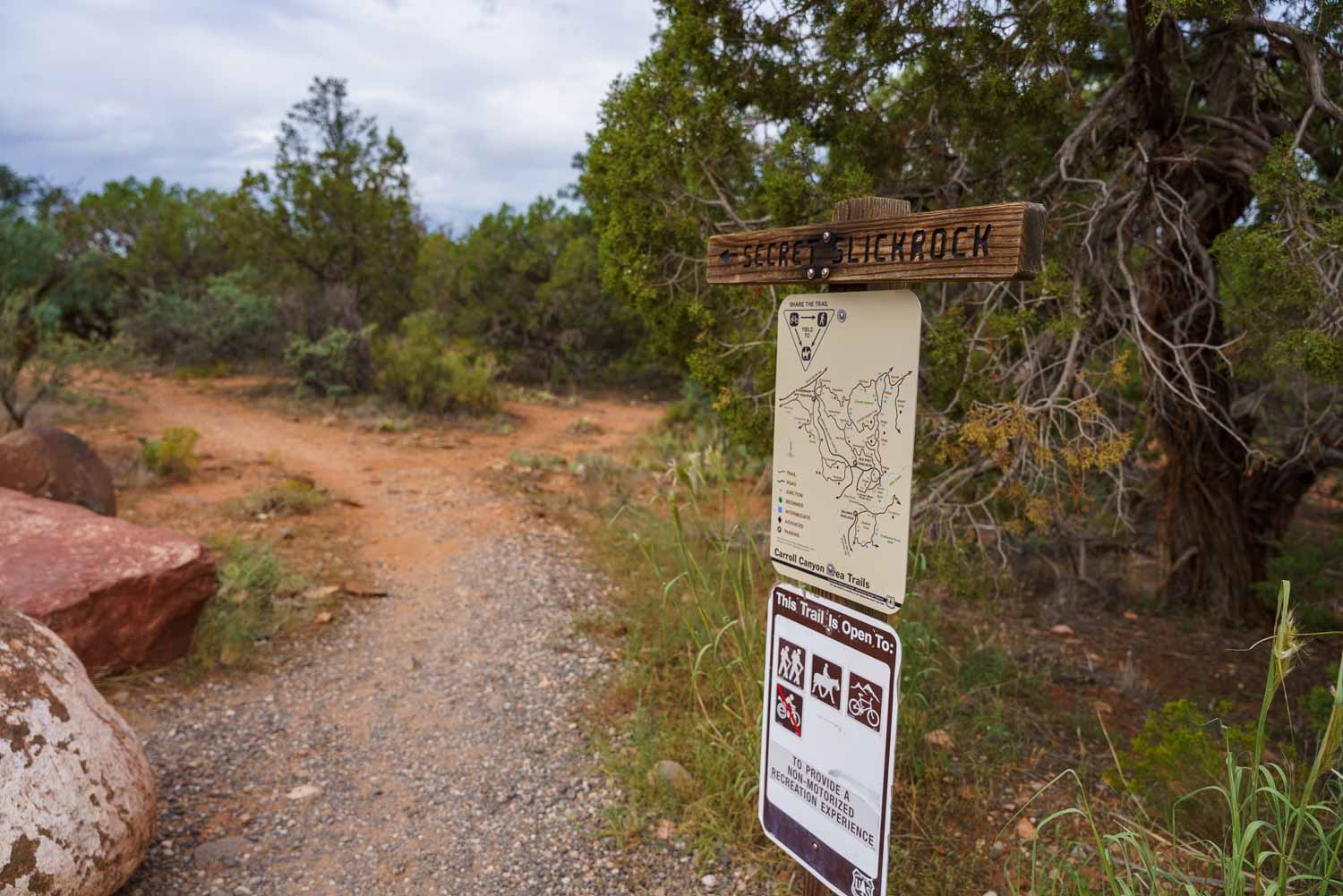 Is Secret Slickrock a good place to hike?
The trail is short but plenty eventful along it's length. Moe importantly, it is a good spur for other trails in the area and allows access to some of the best areas in all of Sedona like Crescent Moon Ranch and Airport Mesa. Both of these areas have a multitude of trails for unlimited hiking possibilities.
Other attractions near here
As mentioned earlier, Crescent Moon Ranch and Oak Creek is a stone's throw away. While Cathedral Rock is geographically very close, it is very difficult to get to due to the creek crossing. Airport Mesa, Carroll Canyon, and Lovers Knoll are all nearby and offer a variety of views, hiking trails, wildflowers, and even some nearby secret Native American ruins.
Why you should visit Secret Slickrock
This truly is the best view of iconic Cathedral Rock and the vista offers several viewing angles of Sedona's most popular rock. Depending on the season, you will also find wildflowers, wildlife, and the classic reflective puddles on the slickrock plateau.
Add to that the ease of access and "secrecy" of the location along with a variety of different views from the parking lot and along the trail.
Finally, there are plenty of other adventures nearby to be experienced and it is one of the most photogenic areas of Sedona with different looks for every season. Be sure to pack some water, leave no trace, get some photos, and I hope to see you on the trail!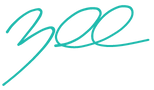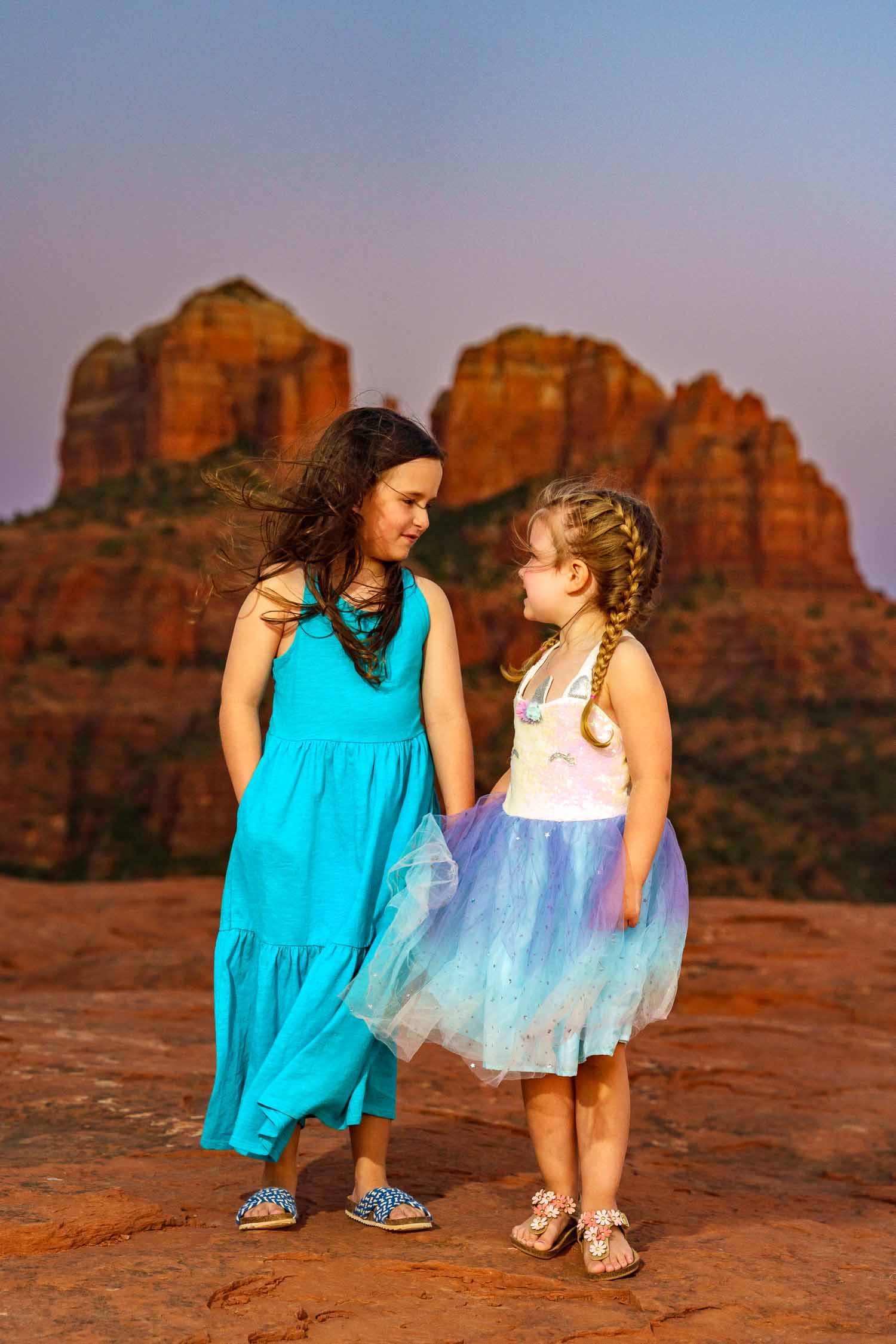 Interested in Zach Rohe Photography?
I'm an award winning wedding, portrait, and landscape photographer
Based in Sedona, AZ but constantly traveling in search of adventure and photographic opportunities
I mix natural light and studio light with my vast knowledge of creative and technical photography to capture the best photos of you and the world around us