Wedding, Portrait, & Landscape Photography in Sedona & Beyond
Courthouse Vista & Baby Bell – Best Views in Sedona
Where is Courthouse Vista & Baby Bell?
Located in a central location
The parking area for Courthouse Vista is located off of Rt 179 in between Sedona and the Village of Oak Creek. This corridor features views and access to all of the great iconic sandstone formations that Sedona is known for.
Directions to Courthouse Vista
The trail to Baby Bell rock
Coming out of the trail head, you make a left on the Phone Trail and walk about .35 miles until the trail opens up and you see the Baby Bell rock formation on your left. From here several side trails lead to a plateau with expansive views. A short scramble up a gully lead to the summit which is only about 10 feet in diameter.
Why go to Courthouse Vista & Baby Bell?
A great location with ease of access
Trails in this area lead to several different rock formations and vista points, including some of the classics of the area. It is right across from Yavapai Vista and if the parking is full here, that lot can be used as a backup.  Most of the hikes are short and parking and traffic is only moderately busy in this area.
Is Bell Rock or Cathedral Rock Better?
Why choose? The great thing about climbing the Baby Bell rock is that you get 360 degree views and it's the only place where you get great views of Cathedral Rock, Bell Rock, Courthouse Butte and many more. This location truly lies in the heart of Sedona's red rock formations and offers the best views in Sedona.
How to get the best photos in this area?
Capturing the best light and views
The best time for photos at Courthouse Vista is definitely sunset, but sunrise can be good as well. Because of the huge formations and bold colors, I suggest having the option to use wider lenses and have off camera lighting to bring out the best colors of the Sedona backdrop and still feature the subject as the focal point.
Sunset and Sunrise times for Sedona
Hire a professional for a photo shoot
Professional photographers, like Zach Rohe Photography can help guide you through the process of scheduling a world class photo shoot and have the experience to capture you in a variety of conditions. The expense of hiring a professional is well worth it when you consider it can be a fun, insightful experience that guarantees fantastic photos to last a lifetime.
Contact Zach about a professional photo shoot
Purchase a print or wall art of the area
Zach Rohe and other photographers spend many hours coming to these areas in different conditions to capture these red rock formations at their peak. Some of these photos and many more are featured on my Landscape Photos for Sale page.
Is Baby Bell a good place to get married or elope?
It's a great place for both as long as your ceremony is small. A permit is needed for groups over 70 people but I suggest keeping groups even smaller and special care is taken to leave no trace in the National Forest.  Regulations can be found here.
There is a lot of space in this area, as well as spots for very intimate weddings and more spacious spots for larger groups.  Just be aware of the limited parking and some scrambling is involved to get to the upper views on Baby Bell rock.
Why should you visit Courthouse Vista & Baby Bell?
Best Views in Sedona of all the classic landmarks
This area truly is in the heart of Sedona and one of the few spots with 360 degree views and also great vantage points to see Bell Rock, Cathedral Rock, and Courthouse Butte. Numerous photo opportunities are in the area for a professional photo shoot or to capture your own beautiful landscape or night photos.
Access to several trails with room to explore
The central location lies in a crisscross of many trails and enables hiking to Bell Rock and around Courthouse Butte. Side trails to other rock formations and numerous scrambles allow exploration and solitude. As always, be sure to pack plenty of water and leave no trace and I hope to see you on the trail!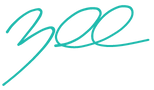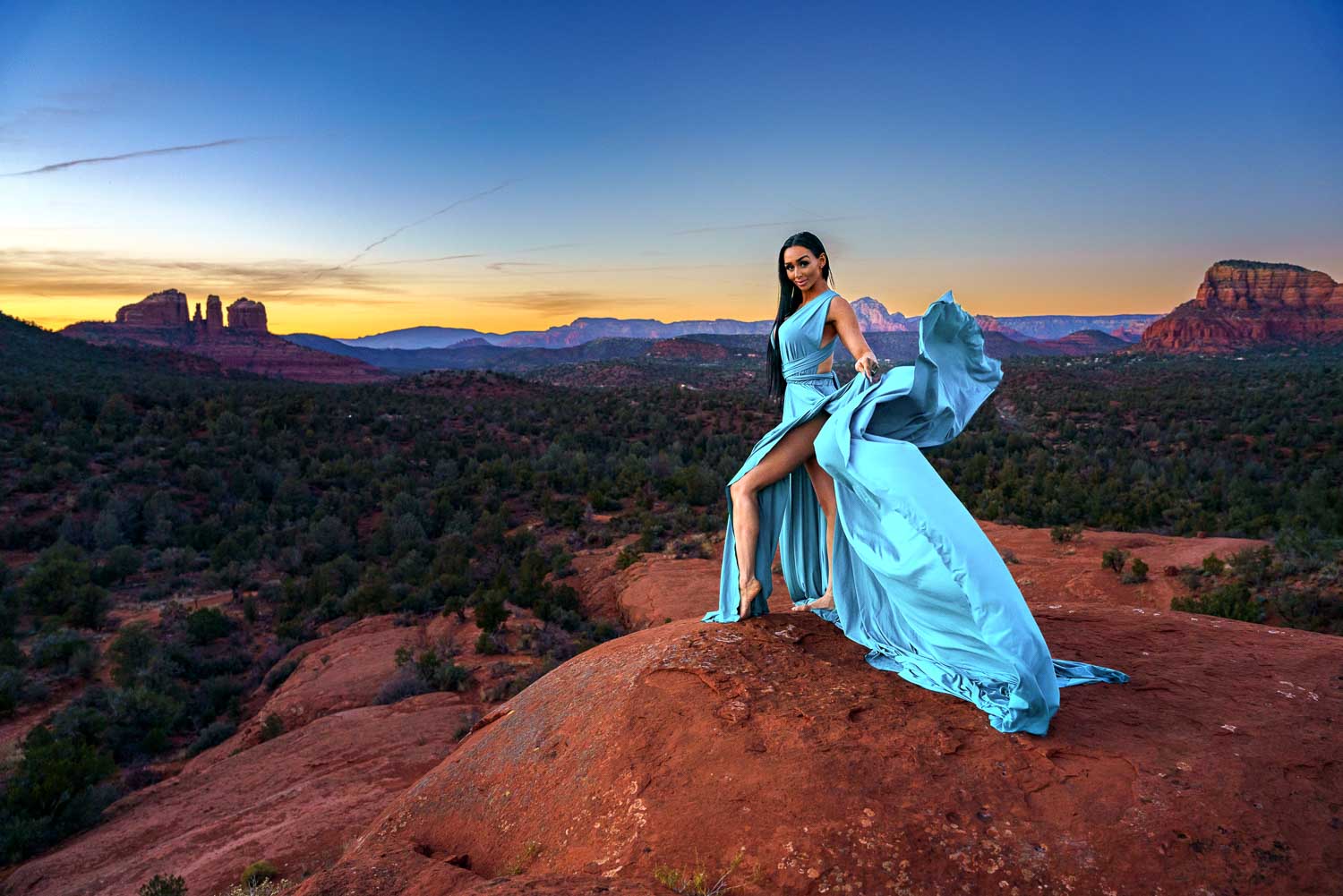 What are you waiting for?
I know the best locations and times to shoot in Sedona and beyond
With a portable studio lighting setup we capture you and the scenery
One simple fee for the shoot, the editing, and your online gallery of photos
Most importantly, we have blast doing it and enjoy the moments we capture