Reviews & Testimonials – Sedona Photographer Zach Rohe
Check out what past clients have said about our time together
"Would absolutely recommend Zach and his photography services to anyone."
Zach and I connected through an Arizona Hiking group where I hired his services for a surprise engagement out at Horseshoe Bend. He was great to work with, kind and easy and of course protected us with contracts. He is very professional and got all of the shots I was hoping for. He even brought some non-alcoholic bubbly to celebrate the occasion. What a great and seamless experience.
– RJ     New York, NY
After shooting RJ's surprise proposal at Horseshoe Bend, I photographed his wedding in Phoenix, AZ
When my husband Paul and I decided to elope in Sedona we were so excited to be getting married and sharing a private moment in one of the most beautiful places I've ever seen . The red rocks of Sedona are breathtaking and there is something so peaceful and magical about the area . I was a little nervous because we are not traditional people nor did we want a traditional wedding. We wanted a moment that was intimate and took In all of nature .
"Usually I feel very uncomfortable in front of cameras, but Zach was amazing. His relaxed, go with the flow vibe was so calming and natural."
We loved how much he appreciates and values nature . We wanted photos not just of us posing and smiling , but ones that captured our playful spirits and showed the beauty of cathedral rock. Zach was up for it all, he was creative , fun ,professional and patient . He makes you feel like you've known him forever and want to go on a hike the next day with him. He is knowledgeable about the area and all that is the outdoors, which was also really cool. He went above and beyond for us and even captured extra images for us as we were all having so much fun until the sun went down . I cannot say enough good things about him and his work and encourage anyone in the area to use him as your photographer you won't regret it ! Til we meet again our trail loving friend thank you for the precious memories captured !
– Janelle & Paul     Truckee, CA
I never give reviews, but for Zach Rohe I will. He was awesome! Easy to work with, he was early, time management was great, great with kids, creative and I loved his work. I got my pictures before the time he told me they would be ready. I would recommend him a 100%! We will be using him in the future
I had a great experience doing a shoot at my office and up near Cathedral Rock where the elements conspired into a flurry of magic and beauty. The photos turned out amazing for my new website for my business and Zach did an amazing job with the photos. The value I received from this shoot is very high and I highly recommend Zach as a photographer. He was very professional, skilled, and generous.
Zach was absolutely wonderful during our elopement ceremony; The photos he got were amazing while not distracting us from the ceremony itself. During the after photos, he was very encouraging for organic and creative poses and requests. I definitely recommend him for all formal and informal occasions
"Choosing Zach as our wedding photographer was the best decision my husband and I could have made."
He knew exactly what he was doing and captured the most important day of our lives beautifully. Several of our guests made a point to tell us that he was one of the highlights of the day. Zach delivered an excellent balance of photos by utilizing different lighting conditions and putting in his signature move of light painting in the evening. He was very professional, prepared, and efficient from the beginning of the process throughout the wedding day and post wedding correspondence. He made us and our guests feel comfortable and relaxed, and even helped in other areas when needed. Highly, highly recommend hiring him as a wedding photographer, you won't regret it!
– Elaina & Randy     Hereford, MD
What are you waiting for?
I know the best locations and times to shoot in Sedona and beyond
With a portable studio lighting setup we capture you and the scenery
One simple fee for the shoot, the editing, and your online gallery of photos
Most importantly, we have blast doing it and enjoy the moments we capture
Find your Sedona photographer today or let's create somewhere else!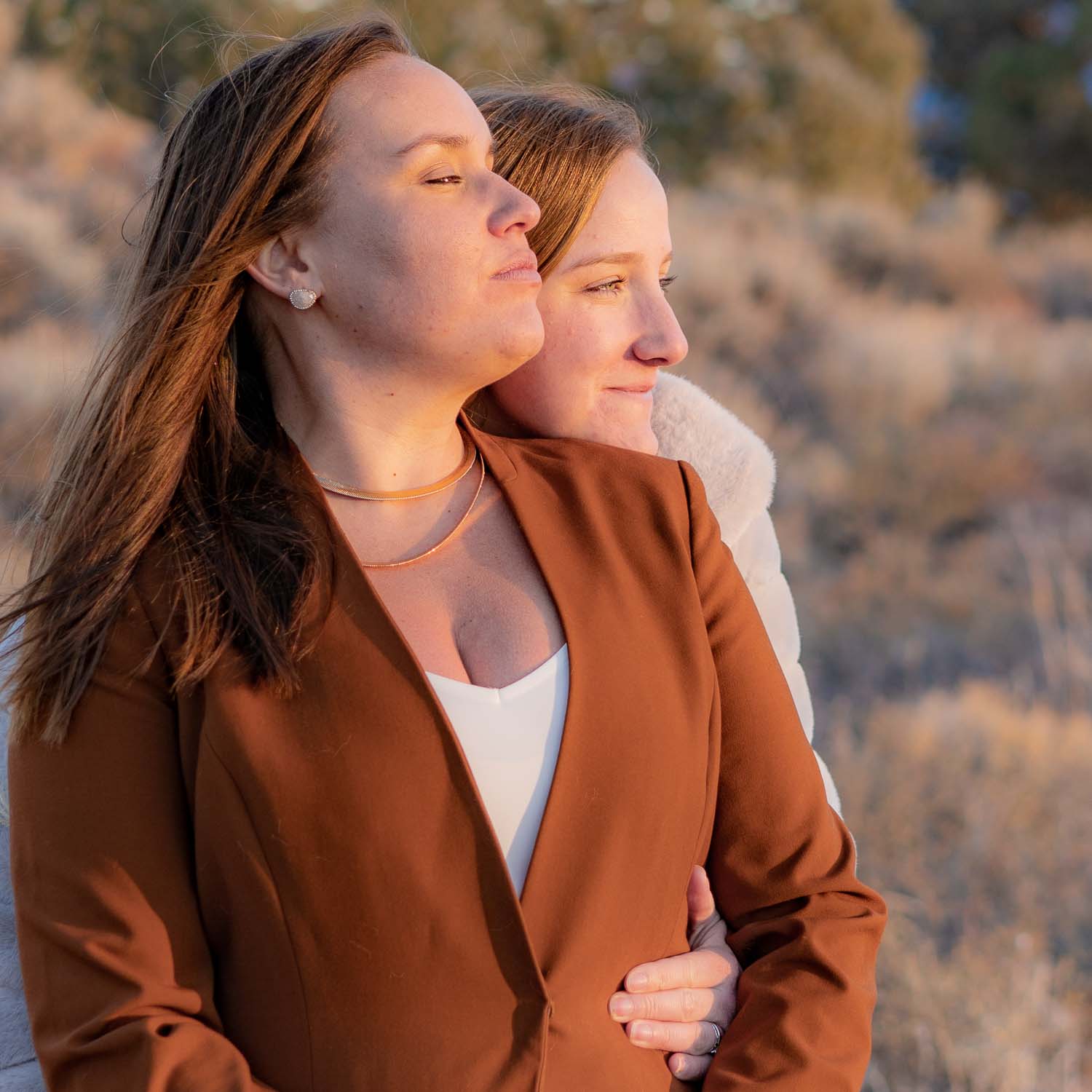 "Zach was absolutely the right choice when picking a photographer to capture our big day."
He is very professional, open, skilled at his trade, and communicated wonderfully. He went above and beyond to make sure we were taken care of and sent us all of the photos shortly after the elopement
– Bryann     Brooks, ME   
Zach is the best! He took some beautiful photos of me and my best friends. I also bought a couple of wonderful calendars from him.
He's very knowledgeable, easy to work with, and makes everyone comfortable during their photo shoot! You're guaranteed to have a great time & get wonderful photos when you work with him
Zach is an amazing photographer. The guy can do it all! From landscape to weddings to family shoots. He was fantastic with out 8 month old. Very accommodating and very timely with our photos. 5/5 highly recommend!!
Zach took some AMAZING photos of me and my best friends.  He is easy to work with, very professional, and we all had lots of fun.  Great laughter breaks in between shots. I will forever cherish the photos! Thanks Zach
"Zach is an amazing photographer"
He takes the photography work seriously, but has a good time with you in the process. And because he is so knowledgeable about photography and destinations where he'll encourage you to shoot, you'll get absolutely amazing photos out of the experience! By the time you finish with your shoot you'll feel like Zach is a friend. We LOVE the final pictures that Zach provided and look forward to the next opportunity to work with him in a new destination!
– Lindsay & Chris
I was planning a bachelorette party in Sedona and looking for an opportunity to surprise the bride with a photo session to remember the trip by. I found Zach through Facebook and I was so glad I did. He helped come up with a unique night time photography session in Tlaquepaque that was so much fun and turned out amazing! He had great ideas and the photos turned out fantastic! He was great to work with and so accommodating for our time constraints. I highly recommend booking with him, you won't regret it!
My husband and I hired Zach to take 1 year anniversary photos during our trip to Sedona and it was the ABSOLUTE BEST experience! Would HIGHLY recommend Zach for any and all of your photography needs! He is such a pleasure to work with and was so fun and energetic during our photo shoot which helped to create a casual and relaxed environment! He was very creative with different shots and took lots of candid shots in addition to our posed shots! This was truly a highlight of our trip and now we have photos hanging all over our house from this adventure! If we ever get the opportunity to go back out West, we will for sure book a session with Zach again!
Zach was such a pleasure to work with, and made this experience painless and effortless! He was great with the kids, had lots of patience with our big family, and got it done very quickly. I'm so glad I found him online, and was able to schedule this vacation session so easily in advance. This is the best gift we could have ever given our parents, for their 50th anniversary! We couldn't be happier with the photos, and the memories captured to last a lifetime.
Our small group was on a work retreat in Sedona. We're so glad we worked with Zach to get some fun, fresh headshots and group photos for our company website. Zach came to our rented home, on our schedule. The pics turned out great, but the experience is what we're still talking about.
"Zach made corporate photos fun – not an easy feat!"
What are you waiting for?
I know the best locations and times to shoot in Sedona and beyond
With a portable studio lighting setup we capture you and the scenery
One simple fee for the shoot, the editing, and your online gallery of photos
Most importantly, we have blast doing it and enjoy the moments we capture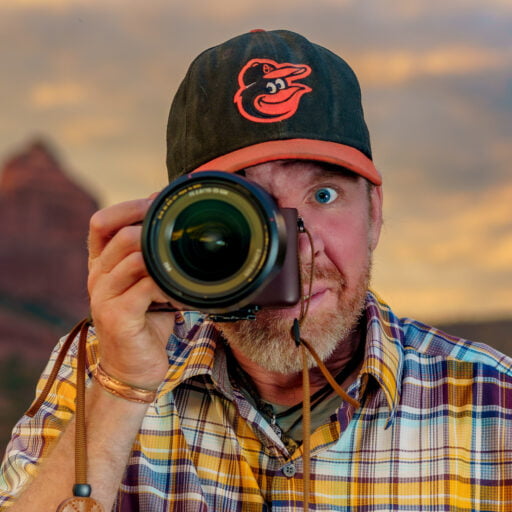 I'm Zach Rohe, a professional Sedona photographer who travels all over in search of adventures and great photos.  If you want to learn more about me, check out my bio linked below.
Want to schedule a session in Sedona or anywhere else, contact me and let's make it happen.  Finally, I have a ton of great photos for sale as prints and wall art, check out my "Photos for Sale" section.
Social Media for Sedona Photographer – Zach Rohe Photography