Airport Mesa Loop Trail – A Sedona Classic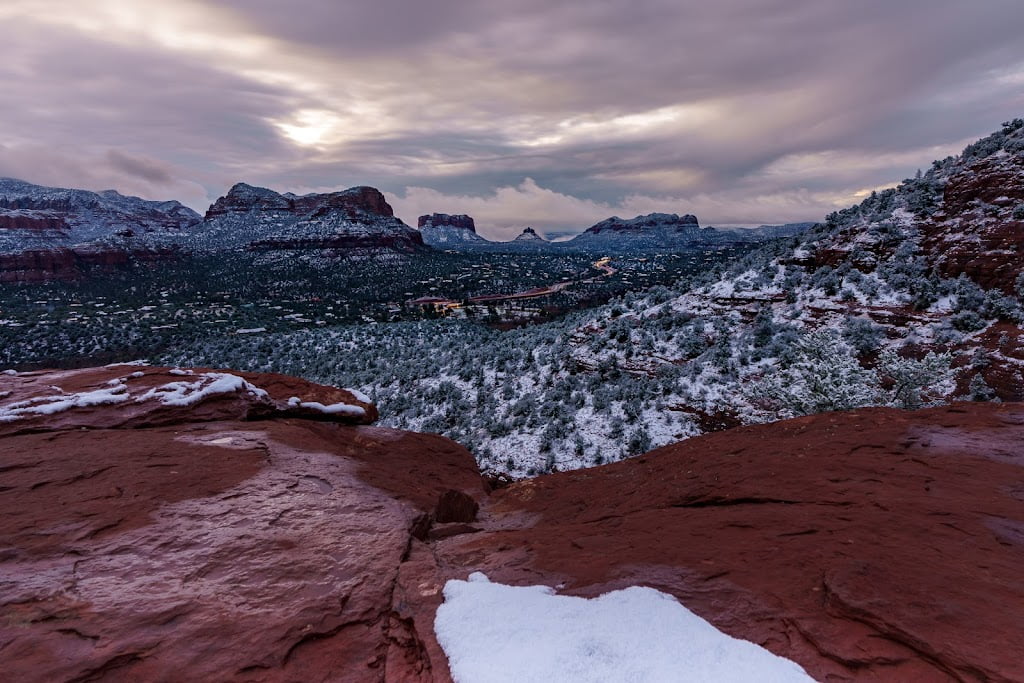 Professional photographer based in Sedona, AZ who specializes in wedding, portraits, and landscape photos.
A loop trail where you see all sides of Sedona
One of my favorite hikes in Sedona is the Airport Mesa loop trail, it has some of the best views in the area on a relatively short hike. You will see plenty of people on this trail, but mostly around the parking area, once you get away from that, it is a trail that provides panoramic views of the entirety of Sedona on terrain that anyone can tackle.
Some of the best views in Sedona are from the Airport loop.
You get to see all of the most famous Sedona landmarks.
Experience the positive energy at Airport Vortex.
Plenty of options for different side trails and parking locations.
An abundance of wildflowers, birds, and different rocks along the route.
Can be a busy trail with noise from planes and helicopters.
Rocky and exposed at certain points adds a challenge factor.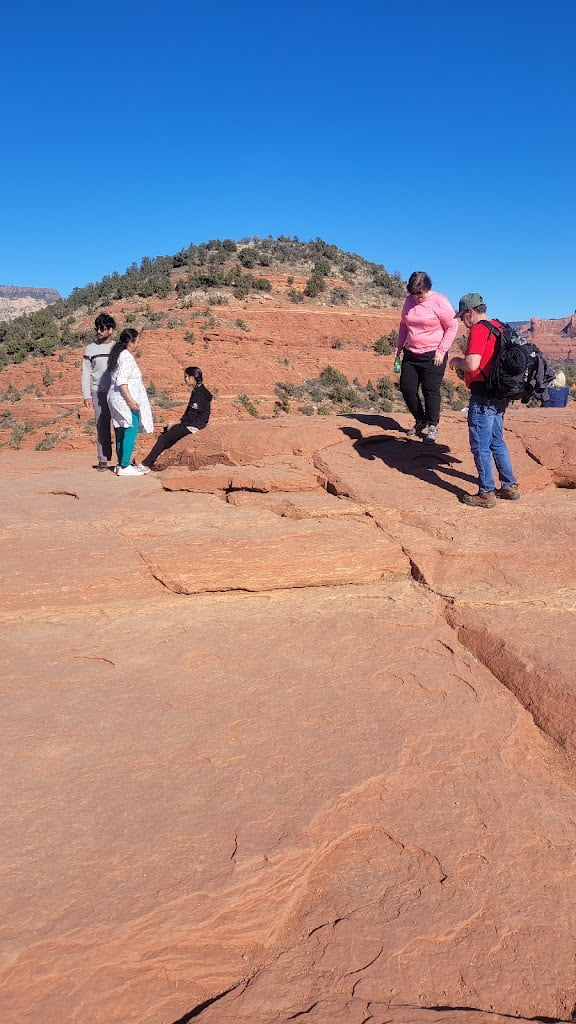 The most common start to this trail is at the small parking area about ¼ mile up Airport Road, where there is room for about 10 cars to park. From here, a short walk will take you to the beginning of the loop trail and also a small spur up to the top of the Airport vortex. The trail to the top of the vortex is short but steep and has a wire handrail to help you get to the top. Once you are up top, soak in the positive vortex energy while you meditate, do a yoga pose, or just soak in the 360 degree views. After this short detour trail, you can start the loop around the airport, I like to do it in a counter clockwise rotation, but it's scenic anyway you hike it!
Usually, this first parking lot will be full, and if it is you have two options. First option is to go to the top of Airport Road where on the left there is a small parking lot that requires a small fee. Or you can take my favorite option and park at Sunset Park, a few streets down off of Sunset Drive and then take the aptly named sunset trail to start the airport loop. This will add a little distance and elevation gain to your hike, and the park has plenty of good parking, a bathroom and water station as well.
Once you are on the loop, you will see the many famous rock formations of Sedona at different stages of your hike. In the beginning you will get great views of Thunder Mountain and Soldier's Pass. Midway through the hike you will see expansive views of Cathedral Rock, Bell Rock, Courthouse Butte, and Oak Creek as it winds through Sedona. There always seem to be some sort of flowers in bloom at points in this hike, and in the winter you can often even see a few patches of snow. Many birds will fly around and overhead, and occasionally you'll hear the loud roar of a plane as it takes off or lands at the airport. There are several trails that spur off from the Airport loop as well, one of my favorites is the Tabletop trail which goes over a ridge with expansive 360 degree views.
It should be noted that the Airport loop is a fairly easy trail but it is quite rocky at some points and has a few spots that are slightly exposed, testing your fear of heights. The trail is a little over 3 miles long if you just count the loop and has about 400 feet of elevation gain. If the airport is busy, it can be a bit loud with helicopters and planes taking off, but some may find this interesting as well. Parking and crowds can be a small hassle but there is plenty of solitude once you get away from the road and numerous parking spots give you some flexibility on busy weekends.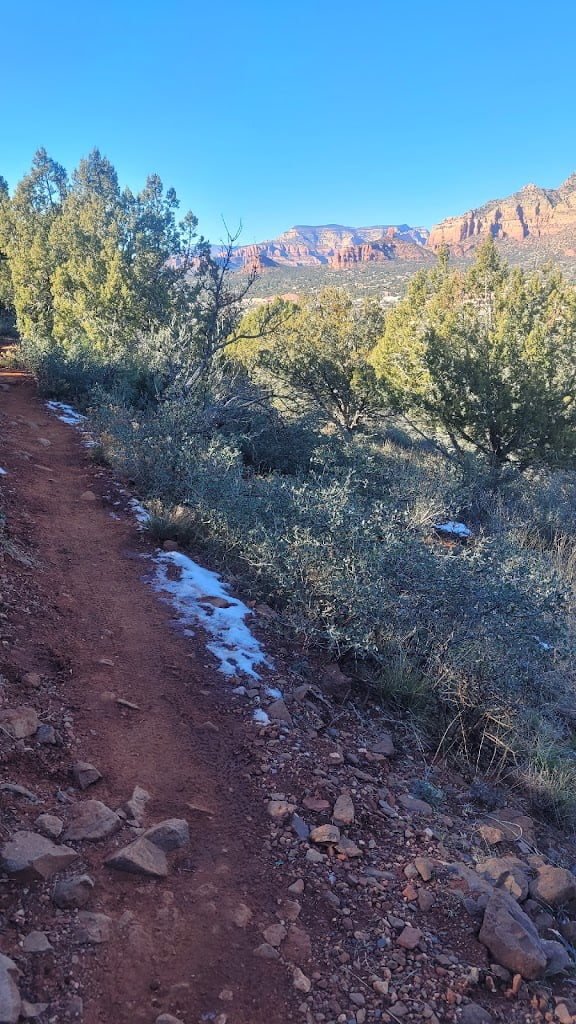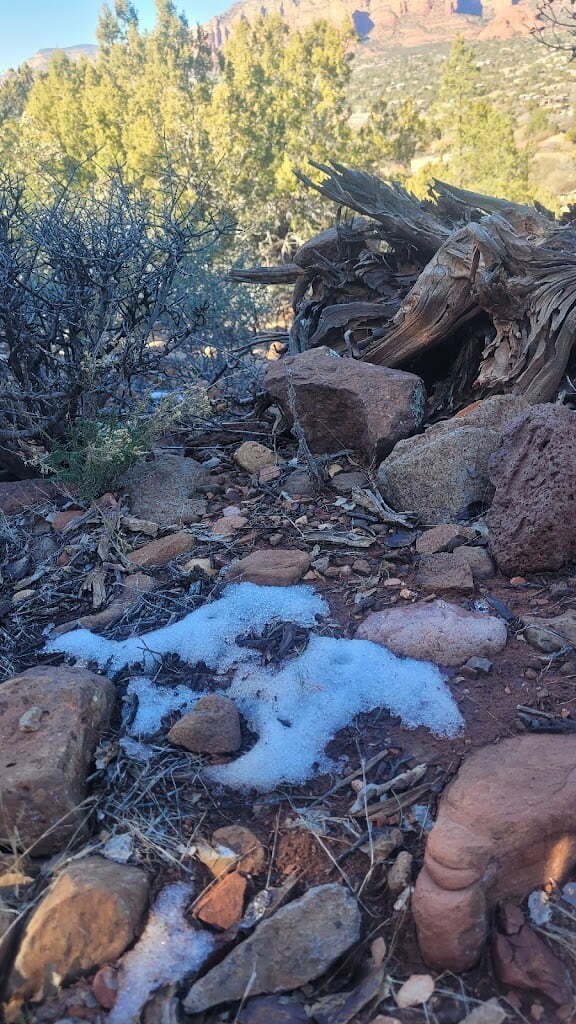 If you choose to do this hike, be sure to carry plenty of water and leave no trace! Dogs are allowed on the trail but please pick up after them and take the bags with you, I have picked up a lot of poop bags from irresponsible dog owners. If you see trash, please pick it up and recycle it to spread some good karma and keep Sedona beautiful, there's even a recycling center near Sunset park.
But most importantly, enjoy the trail, the views, and the energy that makes Sedona such a unique and intriguing destination. Hope to see you on the trail!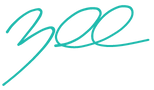 For more photos of Sedona, Arizona, and other amazing places visit zachrohe.com