Sedona Wedding Photographer & Destination Elopements
Photos for big weddings, small elopements, & everything in between
Casual, posed, & candid wedding & elopement photography
"Choosing Zach as our wedding photographer was the best decision my husband and I could have made."
He knew exactly what he was doing and captured the most important day of our lives beautifully. Several of our guests made a point to tell us that he was one of the highlights of the day. Zach delivered an excellent balance of photos by utilizing different lighting conditions and putting in his signature move of light painting in the evening. He was very professional, prepared, and efficient from the beginning of the process throughout the wedding day and post wedding correspondence. He made us and our guests feel comfortable and relaxed, and even helped in other areas when needed. Highly, highly recommend hiring him as a wedding photographer, you won't regret it!
– Elaina & Randy     Hereford, MD
See more feedback & Reviews ►
Other than your partner, who will you spend the most time with on your wedding day?
It's probably going to be me, your photographer. From the beginning to the end, I'll be there clicking the shots that will become your wedding album. Sometimes I'll be hiding in the background, other times just us three alone. But if this sounds a bit creepy, I can assure you that the one thing we will do is laugh!
My whole life has been spent behind a bar or serving tables, connecting with people for a few hours and creating memories forever. Most of my "clients" at the bar still keep in touch with me today.
That's because I genuinely care about the people I meet and especially facilitating their good time!
Not only will you love the pictures that I share with you, but I hope we have a connection and an experience made just for you.
Let me be your Sedona wedding photographer or travel to another destination on your day
Mixing creative and traditional photos for any ceremony
Let's have a fun experience while we capture the story
While I silently capture the details and special moments of your most important day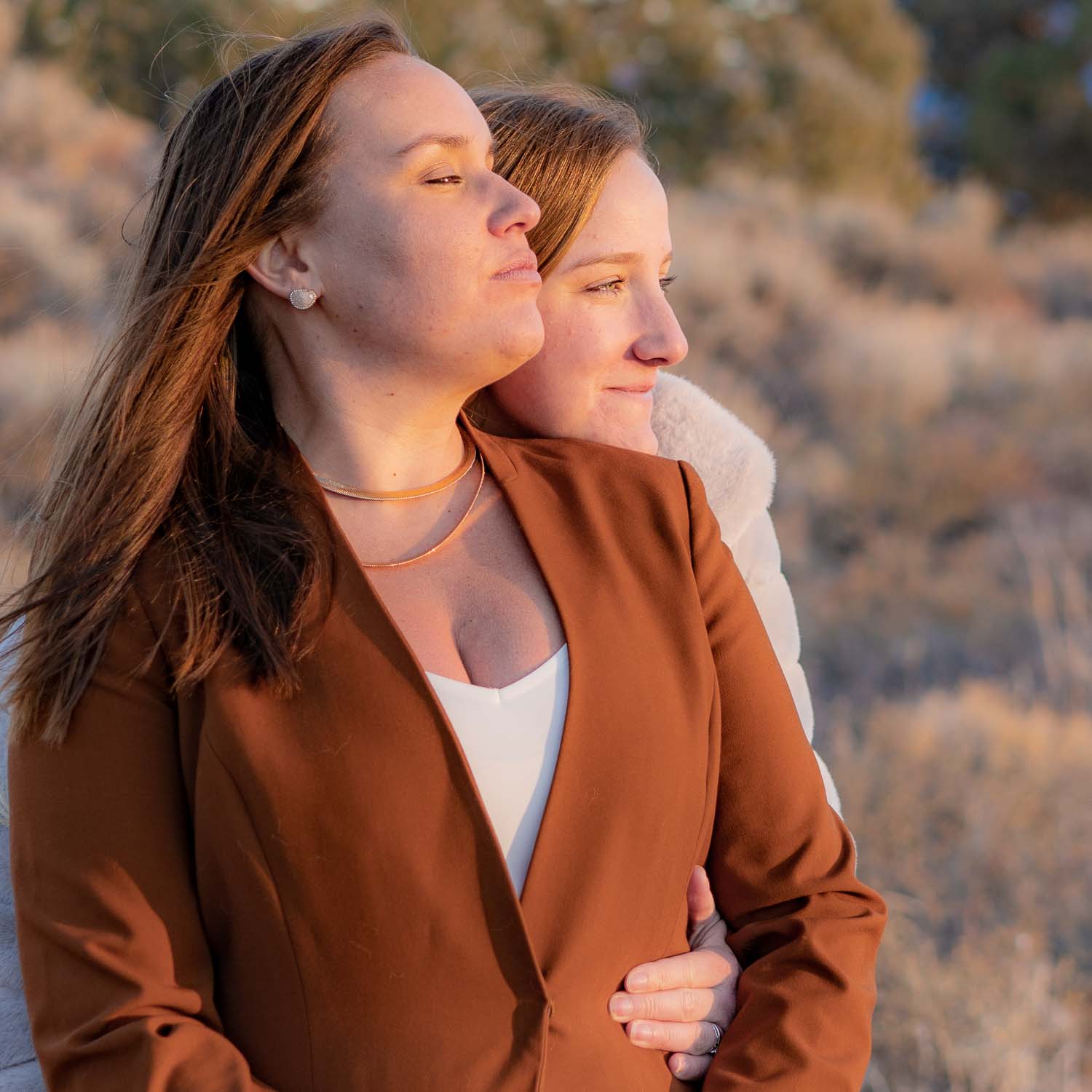 "Zach was absolutely the right choice when picking a photographer to capture our big day."
He is very professional, open, skilled at his trade, and communicated wonderfully. He went above and beyond to make sure we were taken care of and sent us all of the photos shortly after the elopement
– Bryann & Rachael     Brooks, ME
See more feedback & Reviews ►
I've spent the last 20 years bartending and managing weddings, large events and intimate gatherings.
Point blank: I love the excitement and the pressure. I love the attention to detail and hustle needed to pull off these once in a lifetime moments. It was my specialty then, and it is now… I love the big day. My priority is to capture your moments, but more importantly, I want to facilitate you both having the best day of your lives
Wedding & Elopement Photography Packages
90 minutes photo session
75+ high resolution edited and enhanced images
Planning and location scouting
Personalized online gallery with unlimited downloads
Prints and wall art available directly through your online gallery
Assistance planning locations, finding officiants, and much more
6 hours of photo coverage
Ceremony, getting ready, first look, and full reception coverage
240+ high resolution edited and enhanced images
Planning and location scouting
Personalized online gallery with unlimited downloads

Assistance planning locations, creating a pose list, and much more
4 hours of photo coverage
Hike to a scenic vista that we choose with photos at several locations
120+ high resolution edited and enhanced images
Charcuterie & Champagne provided at our scenic destination
Personalized online gallery with unlimited downloads
What are you waiting for?
I know the best locations and times to shoot in Sedona and beyond
With a portable studio lighting setup we capture you and the scenery
One simple fee for the shoot, the editing, and your online gallery of photos
Most importantly, we have blast doing it and enjoy the moments we capture